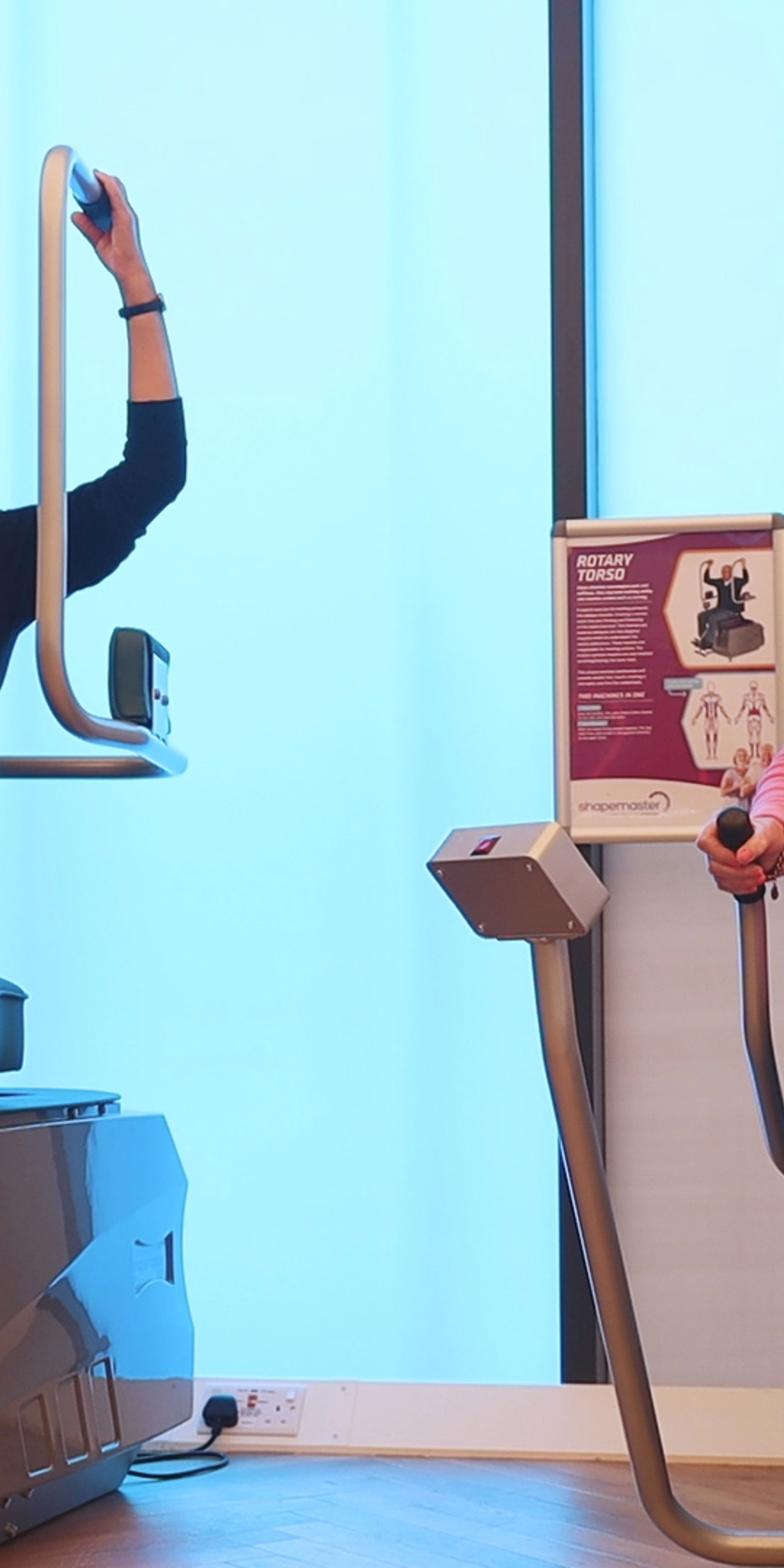 Wellbeing suite opens 11 September
New low-intensity power-assisted circuit
Full body workout

 

Supports active aging

 

Supports long-term health conditions

 

Fully inclusive, safe & effective

 

45-minute supported classes

 

Daily classes available – timetable coming soon
The suite includes our brand-new power-assisted exercise circuit to provide a full-body workout that's safe for all adult age groups and abilities. 
The exercise circuit is here to specifically support active aging and those with long-term health conditions stay active. 
How does it work? 
Our exercise kit uses power-assisted technology to provide a low-impact full-body workout circuit, that can be adapted by our instructors to provide as much assistance as needed, to make it individual to the needs of everyone. 
Who is this for? 
This is a fully inclusive exercise programme that can be used by anyone, irrespective of mobility issues or fitness levels. It caters to a wide range of health conditions, including mobility limitations and obesity and those suffering from health conditions such as, MS, ME, muscular dystrophy, Parkinson's, cerebral palsy or arthritis. 
How will it help me? 
The circuit is scientifically designed to work all your major muscle groups and increase strength and flexibility in a safe and progressive manner.  Regular use of the exercise circuit can help facilitate mobility to allow you to perform everyday chores with greater ease. 
How do the classes work? 
Each class– coached by our team of qualified fitness instructors – will include a seated 12-station circuit, that takes 45 minutes to complete.  As it is a group session, it's also an opportunity to socialise and meet new people with similar health conditions.  After the class, we would encourage you to visit our on-site café for a cuppa to refresh and chat to the other participants.  
Come and give us a try...and find out how our new wellbeing suite is a great solution for those looking to stay active as they age or supporting long-term health conditions in a social and supportive environment.