In order to deliver such a wide-ranging programme of activities, Doncaster Culture & Leisure Trust requires a diversely skilled workforce, covering many different roles and job functions.
Job applications
As users of the Disability Confident scheme, we guarantee to interview all disabled applicants who meet the minimum criteria for the vacancy. All of our current vacancies are listed below. If you are interested in applying, then simply click on Apply Now and fill out your details on our online application form.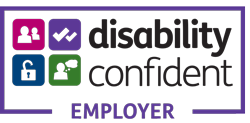 Want to train to have new skills!
We offer training to become a lifeguard
The five-day course provides people with the theory and practical skills needed to be a lifeguard. The course includes training in water safety, casualty recovery, CPR and emergency first aid.
When you pass you will receive a Level 2 Pool Lifeguard qualification.
After passing the course you will be able to apply to work for us, and we will
guarantee you an interview.
We are running pool lifeguard courses on the following dates:
Monday 20th - Friday 24th November 2023, Rossington Leisure Centre
Monday 8th - Friday 12th January 2024, Askern Leisure Centre
Monday 12th - Friday 16th February 2024, Rossington Leisure Centre
Monday 18th - Friday 22nd March 2024, Askern Leisure Centre
Cost: £240
Course requirements:
All candidates must meet the prerequisites for the course
To book your place at Askern Leisure Centre click here and to book at Rossington Leisure Centre click here where you can book online after creating an account.