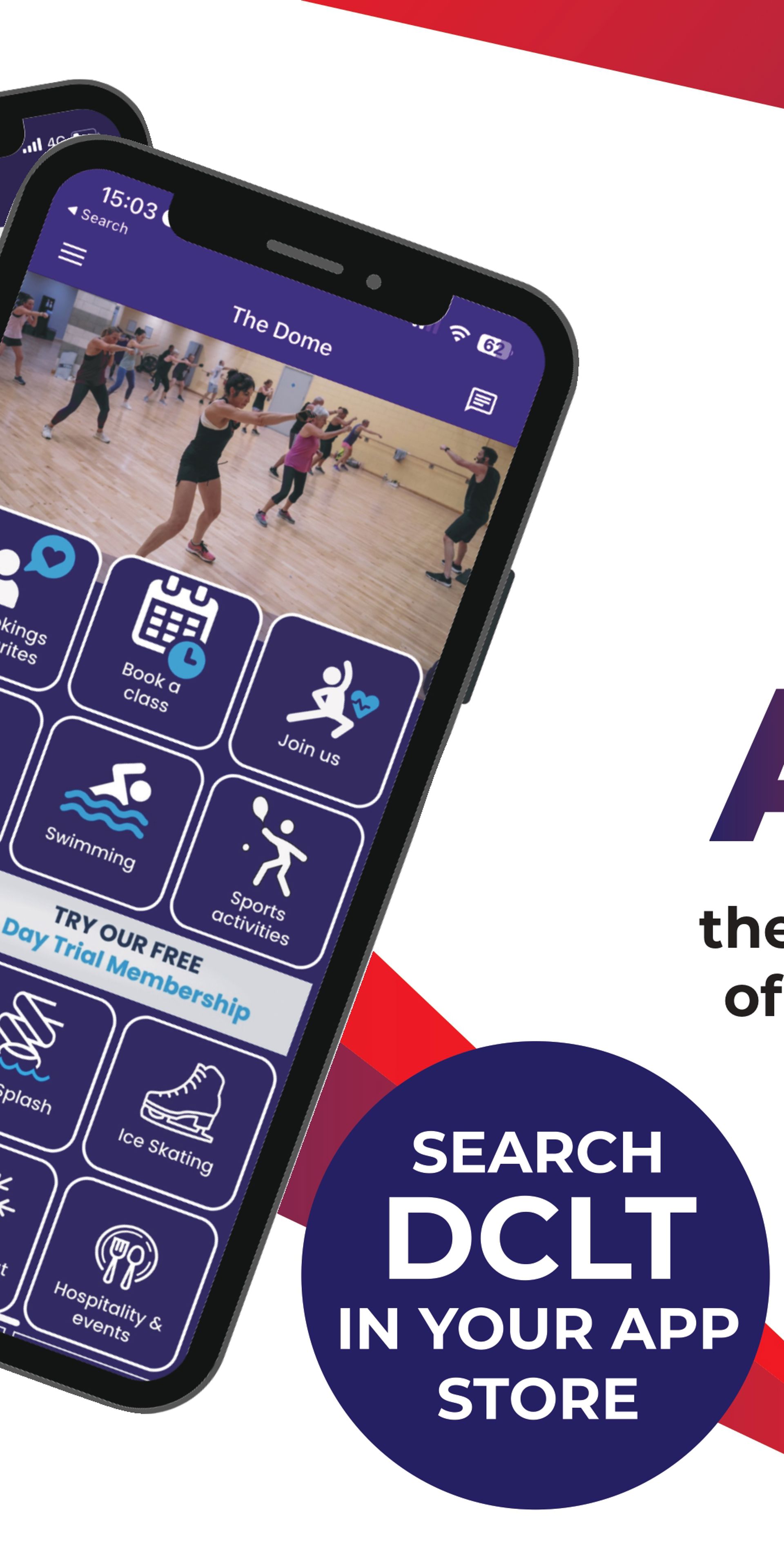 Our new DCLT App is here! 
The DCLT app is the easiest and quickest way of booking your favourite classes and activities. Whether you are a member or use your local leisure centre on a pay-as-you-go basis, the easiest way to book is through our app.  
If you enable notifications, you'll also be the first to hear all the latest news and get some special app offers too! 
The DCLT app is available on iOS and Android mobile devices and downloading it couldn't be easier. Just search for DCLT in your app store!
Once you've downloaded the app you can add your favourite centres by clicking on 'My Clubs' and then select the clubs you'd like with the + button.
You'll be able to add the following as clubs:
Adwick Leisure Complex

 

Armthorpe Leisure Centre

 

Askern Leisure Centre

 

Dearne Valley Leisure Centre

 

Fitness Village Balby

 

Rossington Leisure Centre

 

The Dome

 
There are lots of benefits to using the app, you can:
Book your favourite classes

 

Book your swim session

 

Book a dry sports session

 

View your bookings

 

Keep track of your favourites

 

View centre timetables

 
View information across all our centres, from soft play & skating to golf and children's birthday parties

 

Sign up to a membership or a Free 3-day trial membership

 

Book activities such as, Playzone, Big Splash, IceCaps or even a birthdya party

 

Find out about all our services and activities 

 

Keep up to date with our latest news through our notifications

 

Receive app-user only offers

 

Connect through to our social media pages

 
Step-by-step guide to using the app
Logging into your account 
You'll need your email (that you signed up with) and your password to log into your account the first time – then the app will remember you! 
Log into the first tile' My bookings & favourites' or  'My account' at the bottom left-hand of the app

 

Forgotten your password, there's an option to request a password reset

 

If you're still having problems logging in email;

contact@dclt.co.uk

and they'll be able to send you a reset link

 
You're now all set to go with booking and saving your favourite classes!

 
If you need any further advice or have any feedback please email: marketing@dclt.co.uk