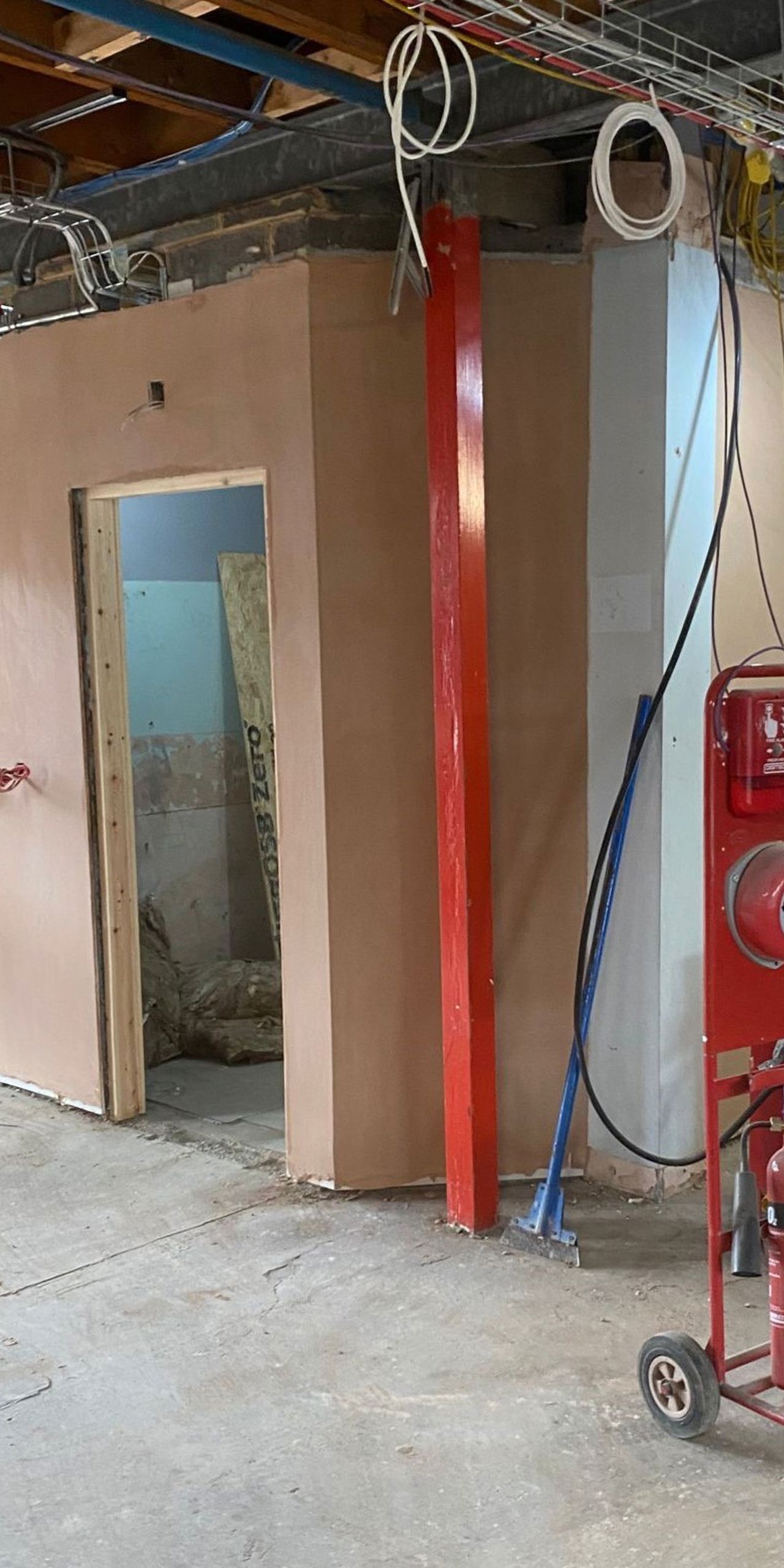 Update on Thorne Leisure Centre - 16th August
Update on Thorne Leisure CentreAugust 16, 2023
Chris Hone, chief operating officer for Doncaster Culture and Leisure Centre, said:
 "The main contractors on site at Thorne Leisure Centre have lots of work planned over the remainder of summer and into autumn with the refurbishment continuing to progress well.
"Last month the first fix of the pool hall lighting has been completed and a number of new internal walls have been built. We have also seen a start to works on the flooring in the Changing Village and the exterior doors have been replaced. It is great to see the building starting to take shape.
"Work is continuing in the pool hall, with the pool tank, pool side and walls all being refurbished to the standard achieved previously at Askern Leisure Centre. The Changing Village will be stripped back to plaster and the retiling work will then taking place.
"In September the installation of a new Changing Places facility will begin, this will help to make the venue accessible for even more customers.
"This is a major refurbishment, and we will keep our local community up to date with progress on a regular basis.
"In June and early July, we experienced a number of youth nuisance issues around the site, and I am pleased to say that we've worked with local partners to develop a positive collective response, this included the police having discussions with local schools about the dangers of entering building sites, regular patrols around the site and enhanced security. We are pleased to report that these measures have resulted in a much-improved situation.
"Thorne Leisure Centre will be a real benefit to the community when it reopens in Spring 2024 and we want as many local residents to enjoy the refurbished site as possible."
Updates will be provided on the DCLT website: www.dclt.co.uk